We have qualified manufacturer trained technicians and access to all the latest Kia technology, diagnostic systems, tooling, information and genuine parts. You will have a full Kia service record and peace of mind that your warranty remains fully intact throughout your ownership.
Our Mechanical Repair service covers a range of repairs to ensure your vehicle remains in mint shape, fitted only with original Kia spare parts. All our mechanics are expertly trained by Kia Global, ensuring that they have the knowledge and expertise to repair each new model as soon as they are launched. This service also includes diagnostics and repairs for engine, gearbox, air-conditioning, tyre alignment, power steering, ESP, and more, with the latest state-of-the-art tools and equipment from Kia. Our exclusive Kia KDS diagnostic scan tool provides comprehensive coverage for all Kia vehicles, including new electric models and each of the brand's older releases.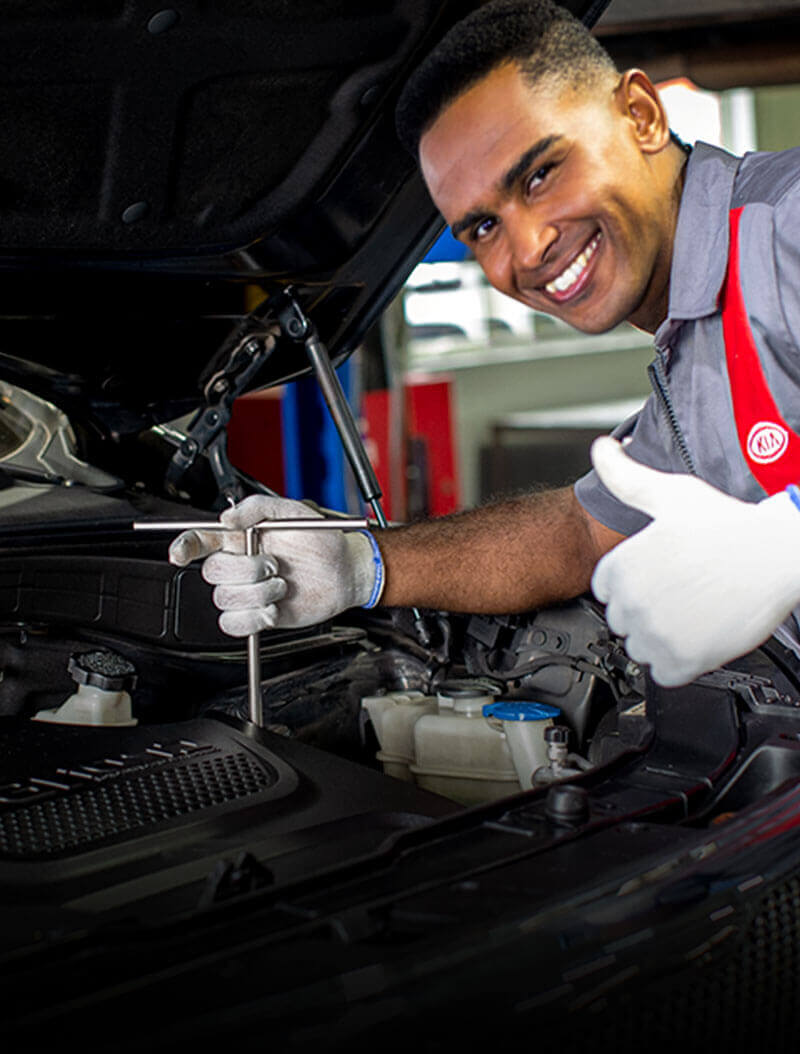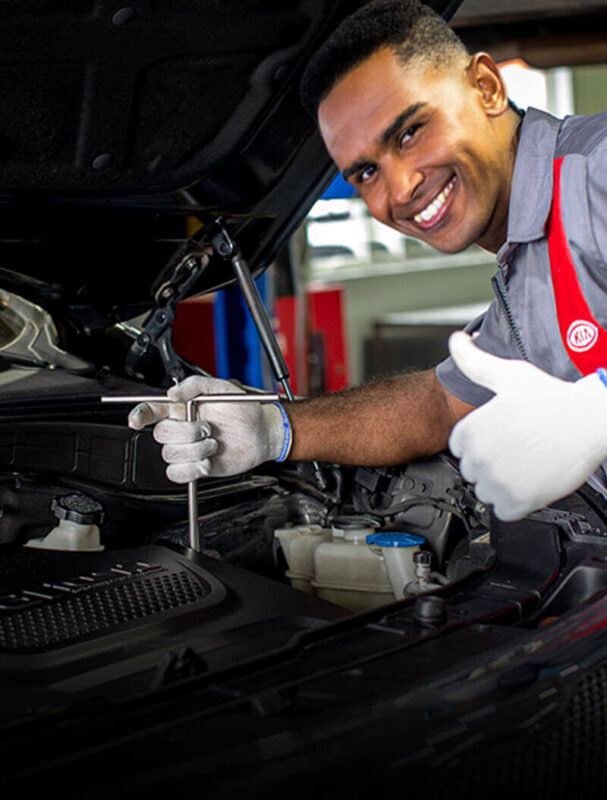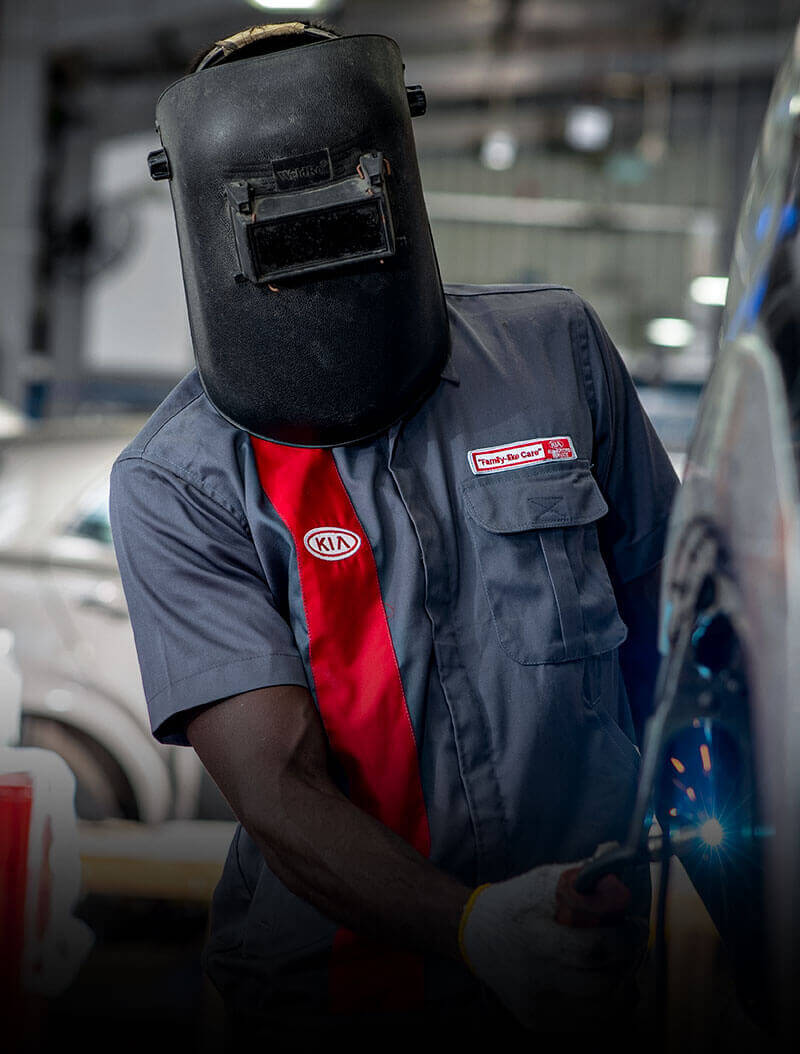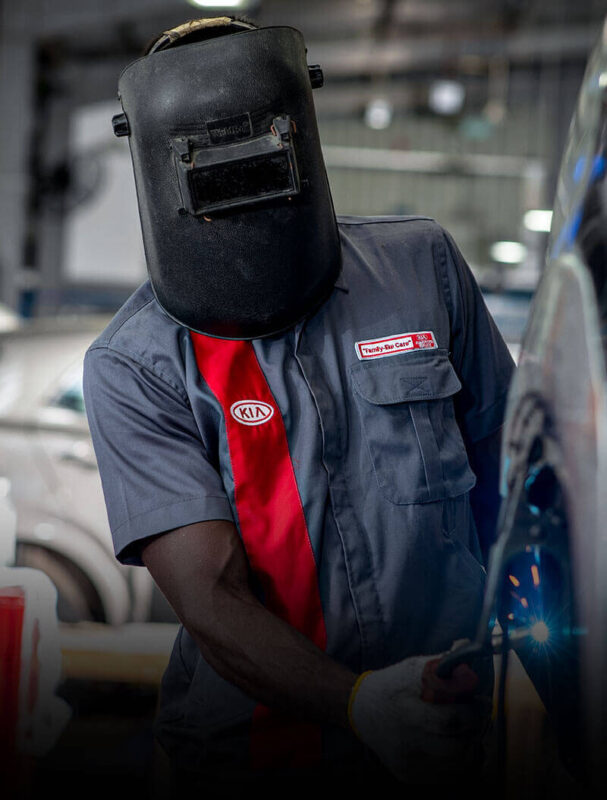 We understand how stressful accidents can be, which is why our Collision Repair service only utilizes original Kia parts and adheres to strict repair guidelines specified by Kia, ensuring that your vehicle maintains all factory warranties and safety systems. Our trained and certified technicians are committed to repairing your Kia to its pre-accident condition, and more importantly, to restore it to its safest point when you drive it off our collision repair centre. We even have exclusive prep and spray paint booths to give your automobile the diligent care it needs. 
As a part of our unique Roadside Assistance, we offer free towing to our collision repair centre to ensure our customers are never left stranded on the road. Our Collision Repair Services are designed to get you back on the road with confidence and keep you moving forward.
We are committed to providing our customers with high-quality and reliable spare parts for every model of Kia automobile on the Sri Lankan streets. Our state-of-the-art spare parts center is fully stocked with a comprehensive inventory of original Kia parts, accessories, and detailing products. Customers can easily purchase spare parts over the counter or make inquiries via the Kia mobile app. Our certified technicians and trained professionals are available to provide assistance and ensure that you get the right parts for your specific Kia model. 
Don't compromise on the quality of your vehicle's performance by settling for aftermarket parts from random stores. Trust us to provide you with the best genuine parts that are built to your vehicle's standards, so you can put your 'best tyre forward.'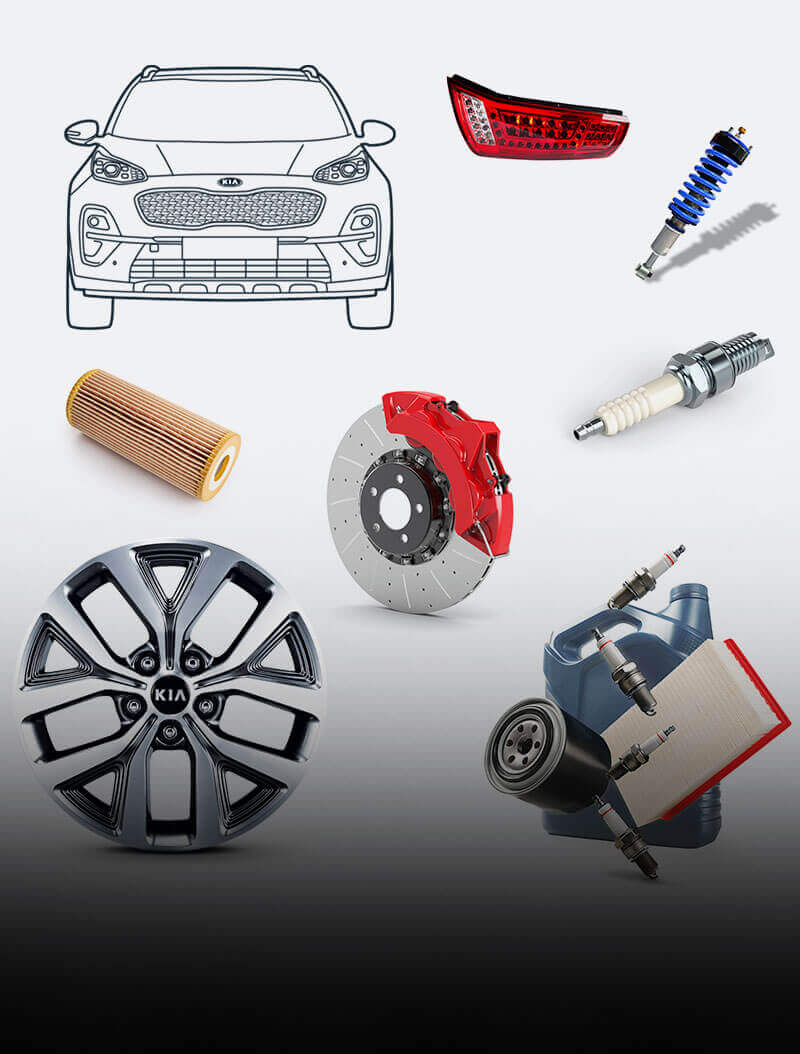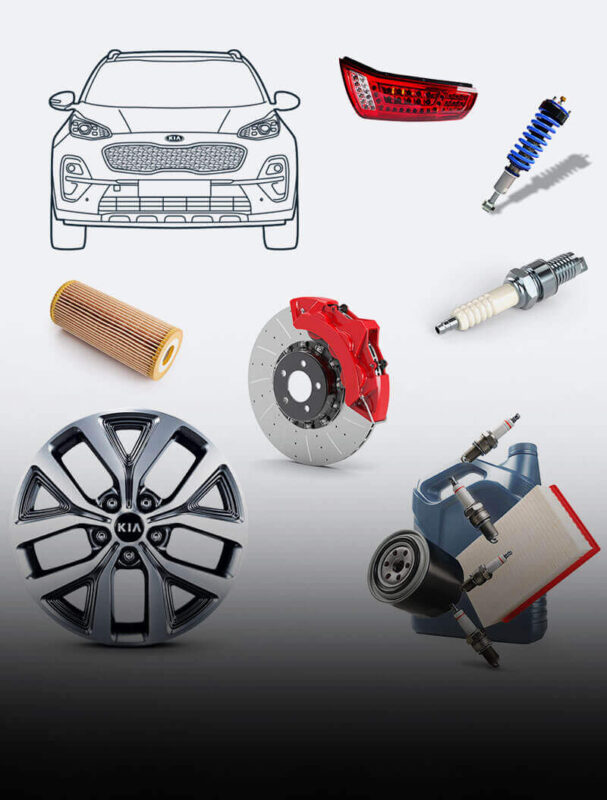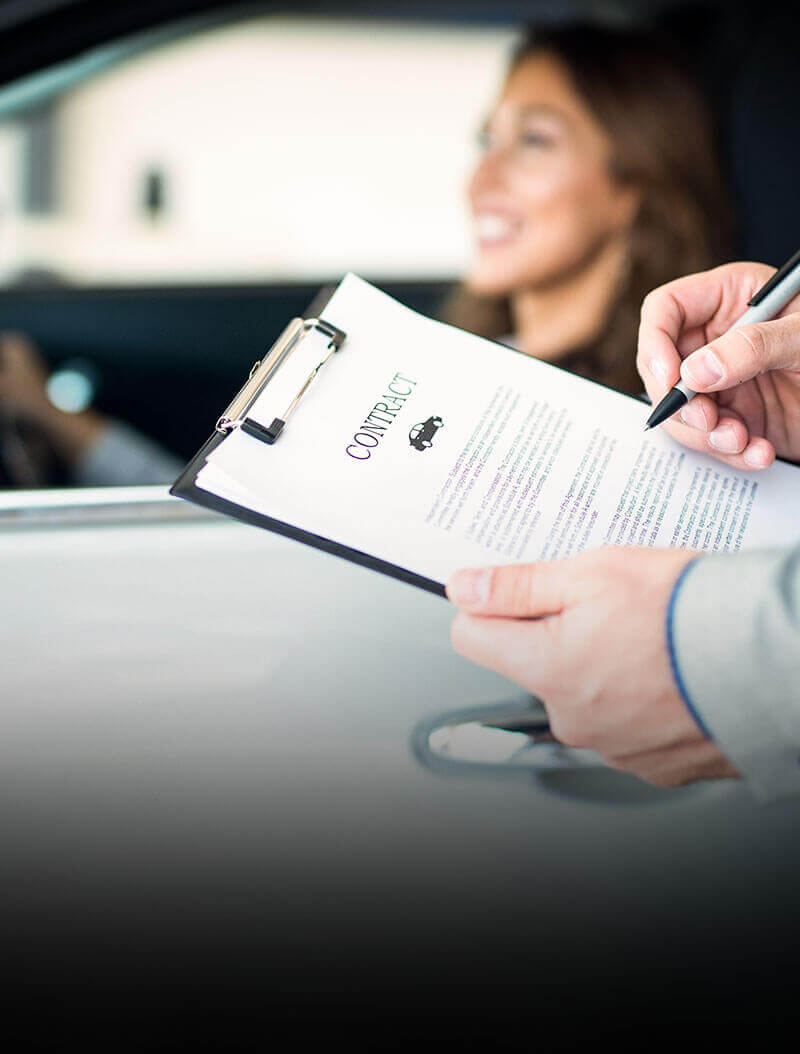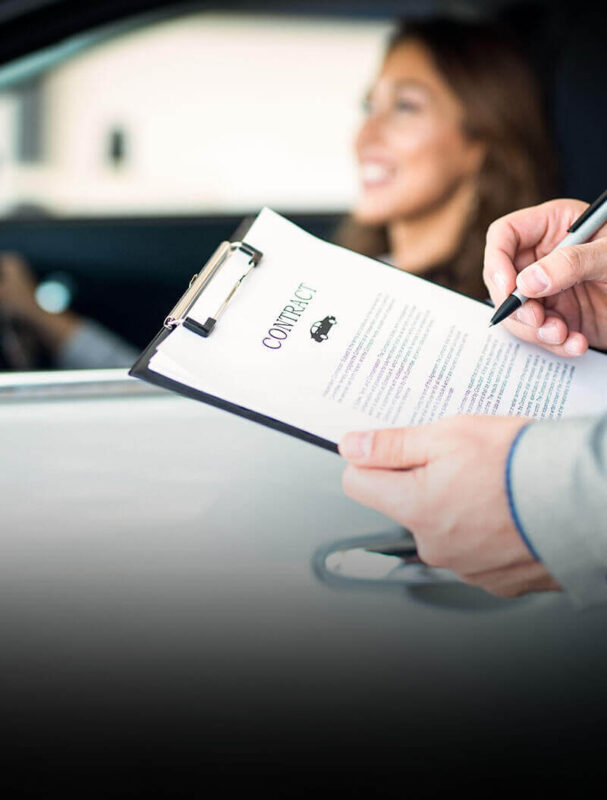 Our industry-leading 5-year or 150,000-kilometer warranty is a testament to Kia's commitment to quality and the confidence we have in the brand. Your brand-new Kia comes with this comprehensive and extensive warranty and even gives you the opportunity to pass this reward along. That's right, when you resell your Kia within the warranty terms, the new owner too can enjoy the benefit of the remaining warranty coverage, giving them the same peace of mind you had when you first bought your Kia.
Enjoy exceptional value for longer and be inspired to conquer that extra mile with the assurance that every one of our models is covered with a 5-year manufacturer's car warranty- with no hidden small print or nasty surprises. Our warranty is also a stamp of quality for the superior craftsmanship, exceptional performance, and unmatched reliability of every Kia vehicle.
24/7 Free Roadside Assistance
Breakdowns and accidents can happen to anyone, anytime, and anywhere. But with Kia Assist, our exclusive Roadside Assistance package designed just for Kia owners, you'll never have to worry about being stranded on the road in the middle of the night. Whether it's a flat tyre, a dead battery, or any other unexpected mishap, our 24/7 service will have you back on the road in no time. Our team of experienced technicians will arrive at your location and fix minor issues on the spot, or tow your vehicle to our repair center if needed. 
It's like having a personal pit crew at your fingertips, giving you the confidence to explore new horizons and travel as far as you please. So go ahead, push your limits, and enjoy the ride – we've got your back.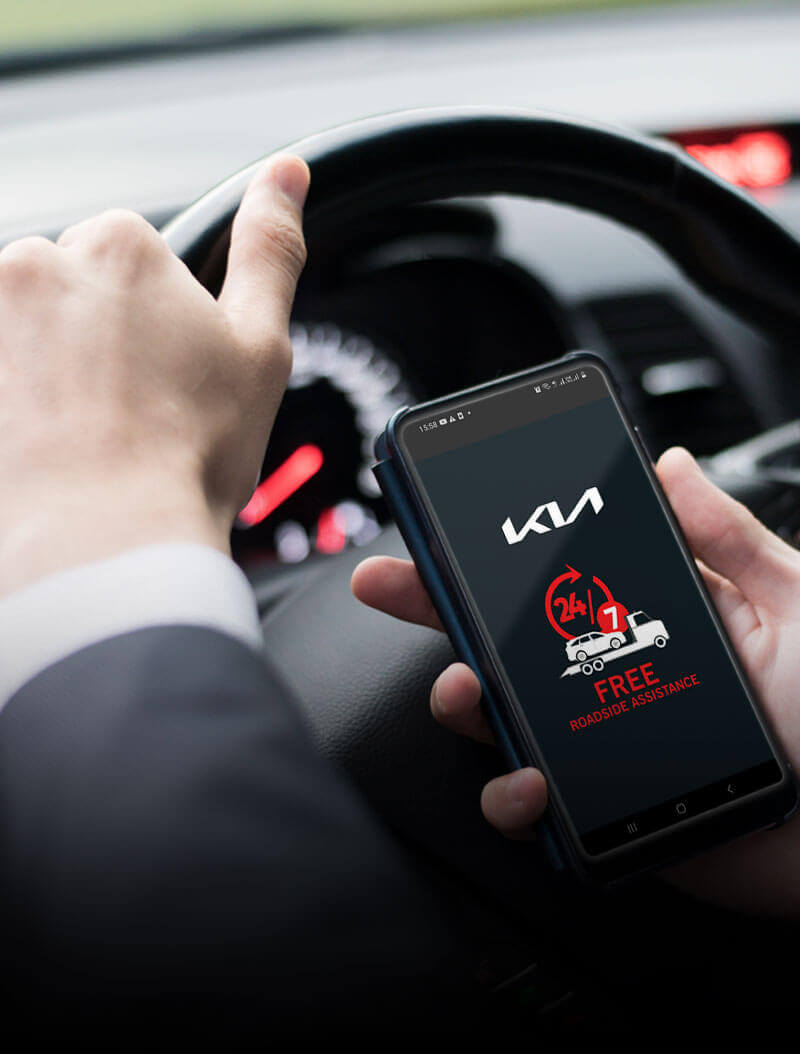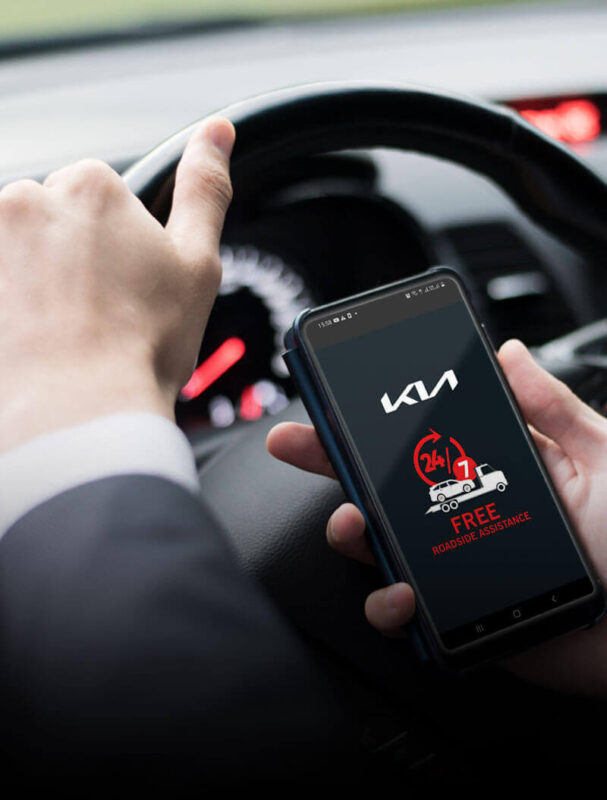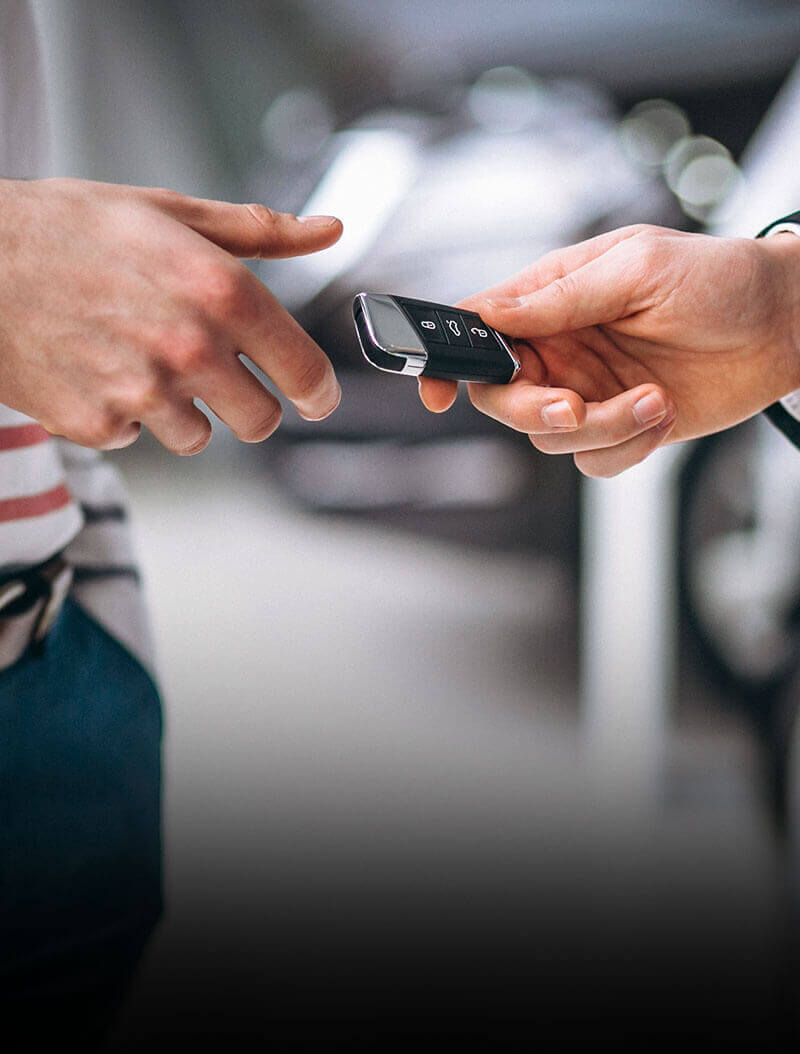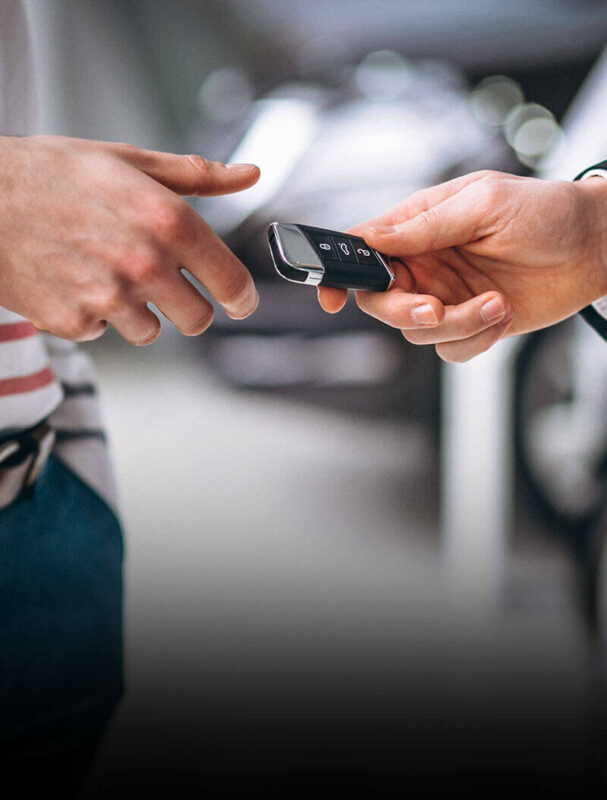 Are you tired of neglecting your car's maintenance because of your busy schedule? Have you been putting off that oil change or repair appointment because you can't take time off work? Well, Kia's got you covered with our concierge service! You can make appointments for repairs, vehicle servicing, or even treat your car to a day at our Auto Spa, all from the comfort of your phone. And the best part, our Kia driver will pick up your vehicle from your location and return it to you when the service or repair is complete. So just get about your day and let us save you the time and hassle of taking care of your car. 
If a car wash is a quick shower, then an auto detailing service is like an indulgent day at the spa. Our Auto Spa service offers your vehicle the VIP treatment it deserves, with a full range of cosmetic adjustments that restore it to factory condition. Our professional and hands-on approach will leave your vehicle looking and feeling like new. We use only the best products, including Meguire's top-of-the-line detailing products, to ensure your Kia gets the TLC it needs.
The service includes comprehensive interior detailing, including deep cleaning, leather waxing and upholstery restoration, carpet and mat cleaning, air vent and engine cleaning, deodorizing and more! We leave no corner untouched, with complete exterior washing, polishing, and buffing for that extra shine. Our goal is to restore the aesthetics of your vehicle to its factory condition, wherever possible.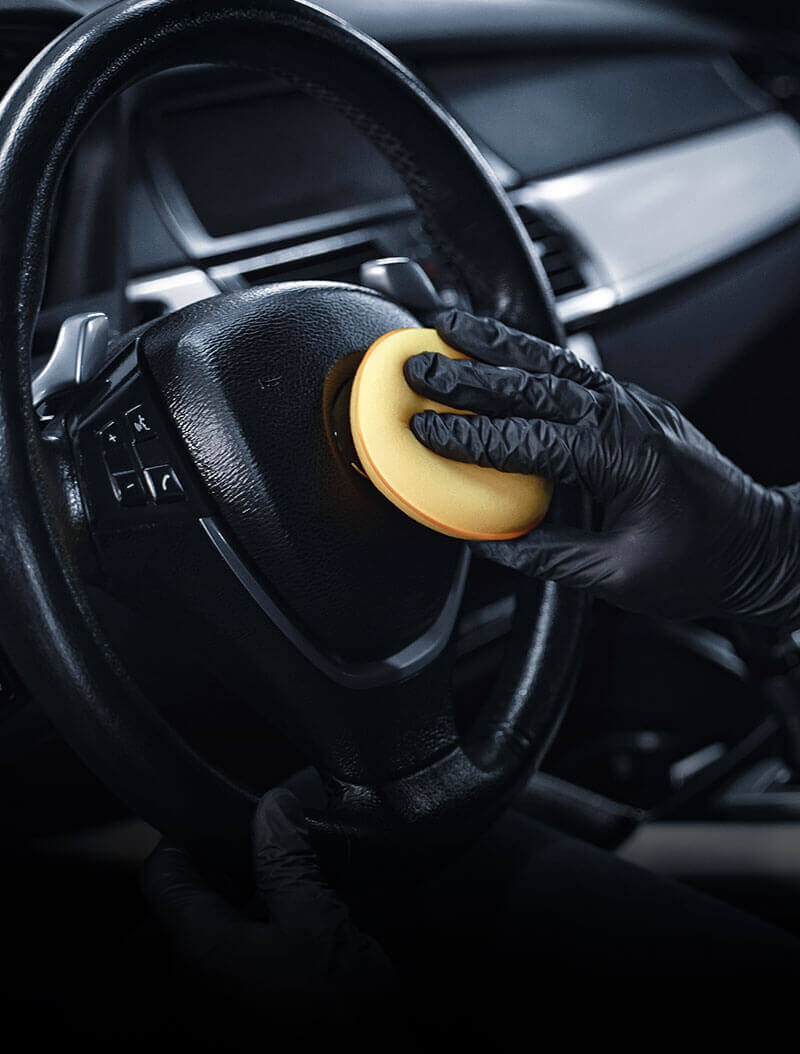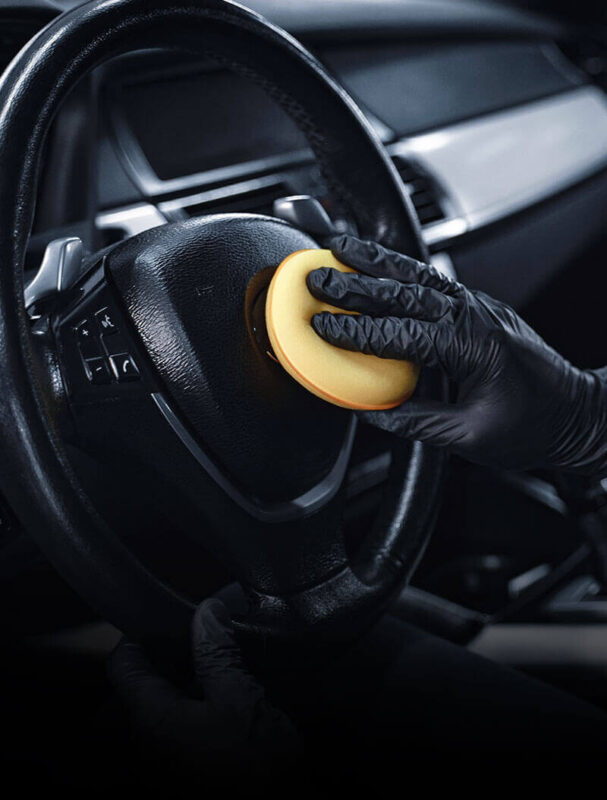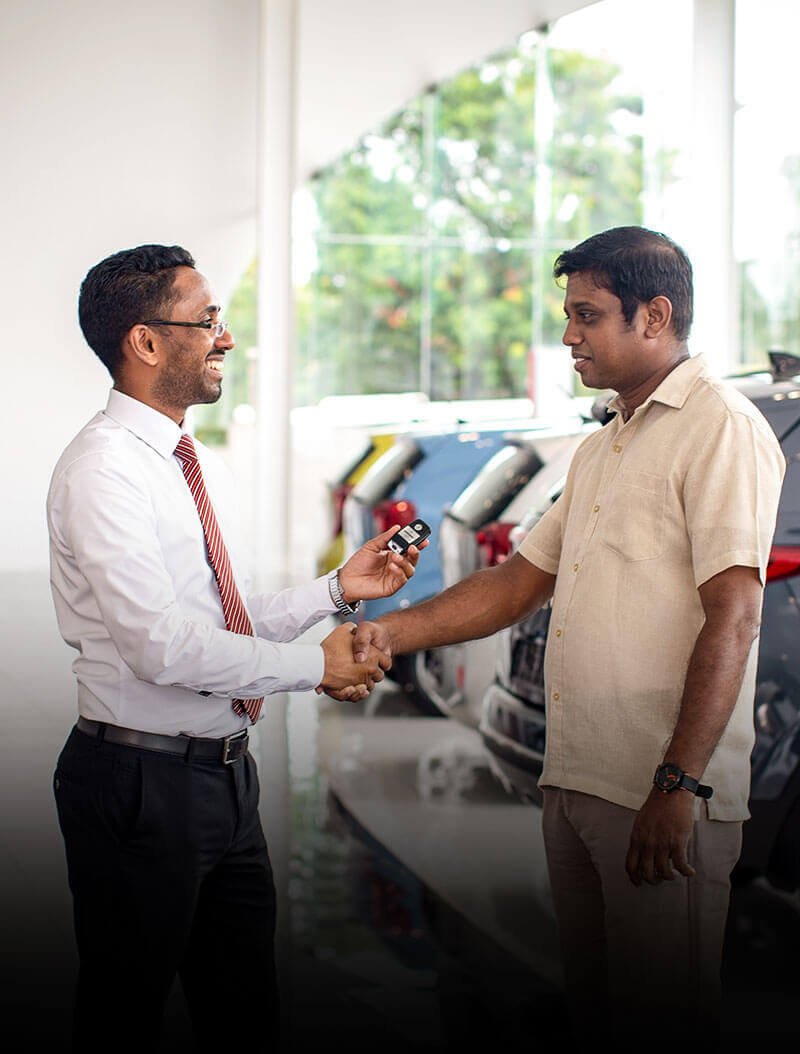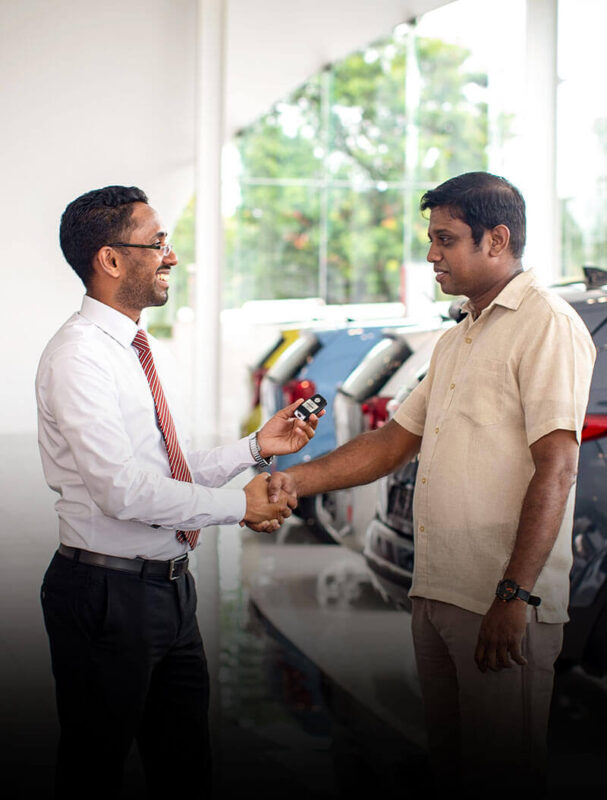 At Kia Sri Lanka, we understand the value of your investment in a Kia vehicle. The longer you and your vehicle have been on the road together, the more it becomes a part of your life and this should be more of a privilege than a burden! That's why we want to offer you security with our 'Owner's Account' service where we bear part of the repair cost that your insurance company does not cover. Accidents can happen, and as your vehicle accumulates more miles and experiences wear and tear, repair costs can become a burden. But with 'Owner's Account', you can still enjoy driving your Kia with confidence. 
For up to 10 years of ownership, Kia Sri Lanka will cover the gap cost in insurance for accident repairs, so you don't have to spend out of your pocket. We've partnered with leading insurance companies to make this happen, because we care more about your experience with your Kia.